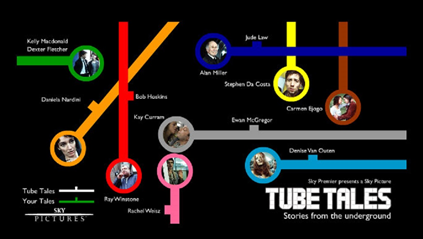 GB
1999
1hr 24mins
A collection of nine short films based on the true-life experiences of London Underground passengers as submitted to Time Out magazine
This anthology is best broken down into its nine separate stories as each one features the London Underground as its setting. The person who originally submitted the details of the experience to Time Out magazine is credited below as the 'Originator'. The title of each film appeared on a different article at the start of each segment.
MR COOL (featured on the back of a jacket)
Director: Amy Jenkins
Writer: Amy Jenkins
Originator: Sue Smallwood
Starring: Jason Flemyng and Kelly Macdonald
Synopsis: After failing to impress his dream girl, Mr Cool suffers the embarrassment of becoming trapped on a train to nowhere
The first film features a scene at Holborn station with 1973-built tube stock in the Aldwych branch platform and a night shot of 1972 stock passing through East Finchley station 'on its way to the depot'. Finally, there is a very interesting panoramic view of both 1959 and 1972 stock trains stabled in the sidings of Highgate Depot at dusk. This is a good attempt at continuity because Highgate depot is reached from East Finchley, the only problem is that the train seen passing through East Finchley has in fact come from the depot.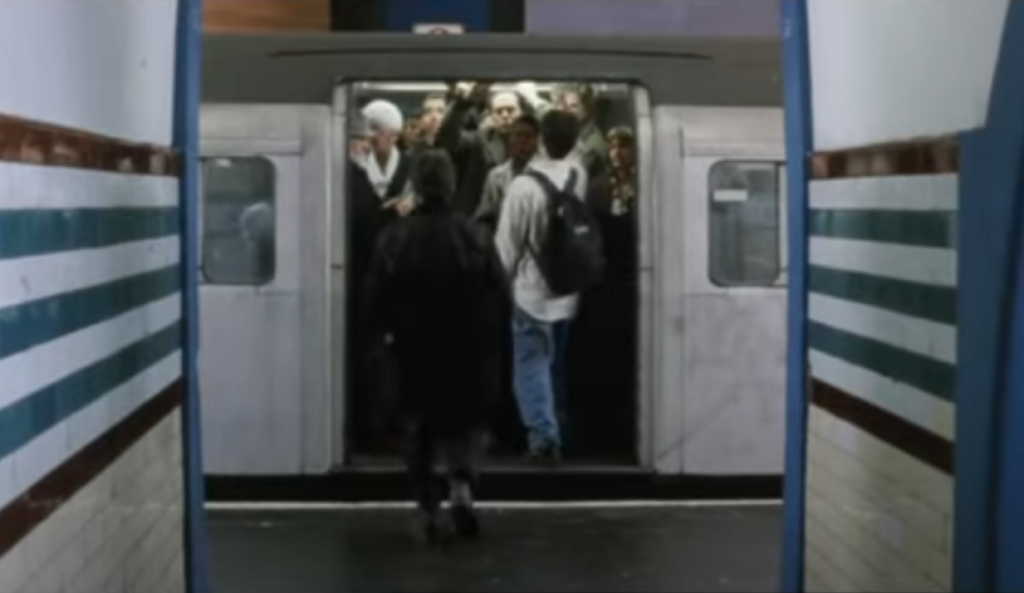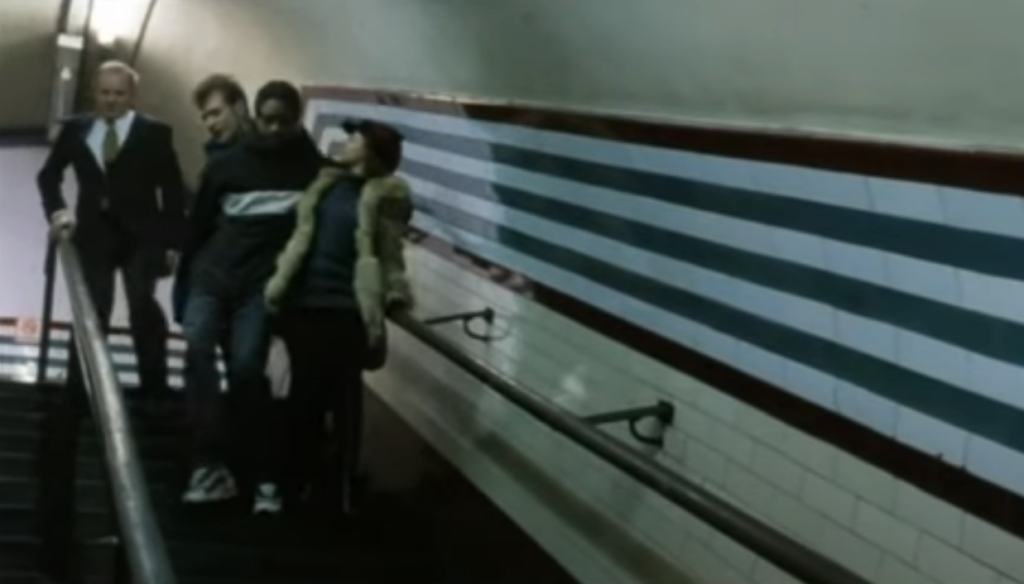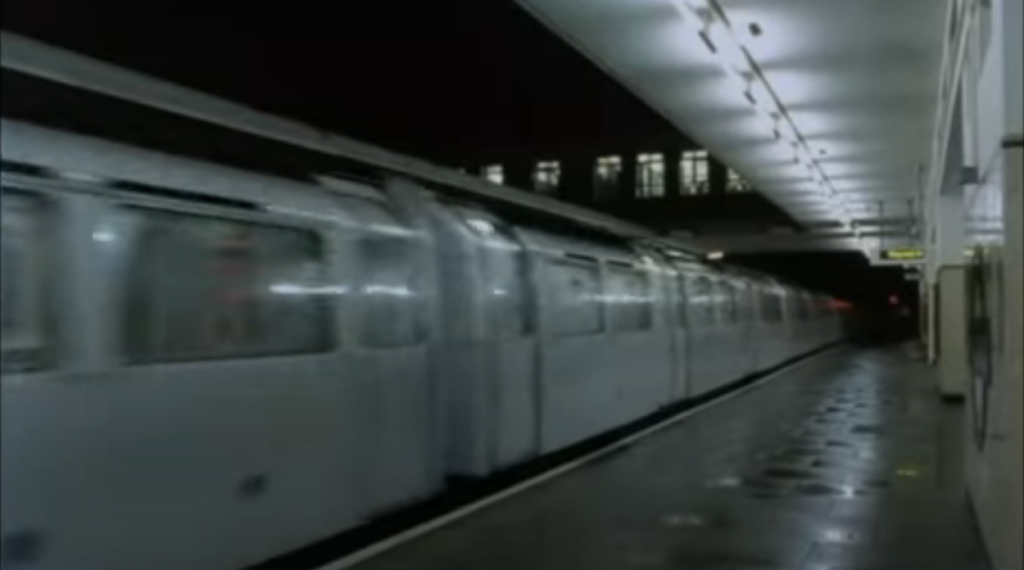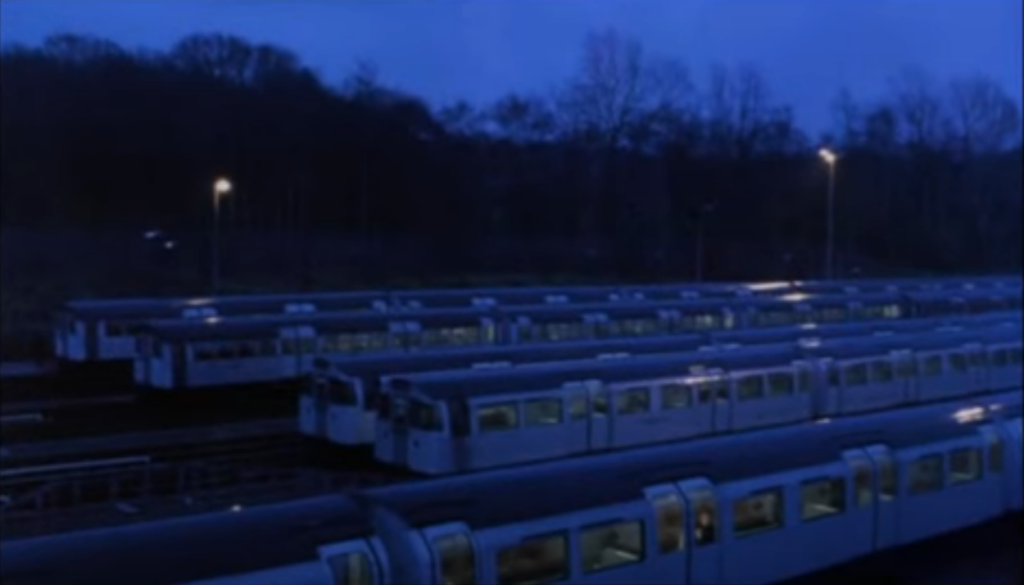 HORNY (featured as a newspaper headline)
Director: Stephen Hopkins
Writer: Stephen Hopkins
Originator: Alex Piro
Starring: Denise van Outen and Tom Bell
Synopsis: A young woman uses her sexuality to avenge a businessman's sleazy desire of her
The second film features some quite confusing scenes. The Aldwych branch platform at Holborn represents 'Bank', 'Bethnal Green' and 'Liverpool Street' stations on the Central Line, with 1973-built tube stock present at 'Bethnal Green' and 1962-built tube stock arriving at 'Liverpool Street'. There is also a shot of Mornington Crescent station with 1959-built stock in the platform. The film opens with a shot of art deco escalators, thought to be the ones at Southgate.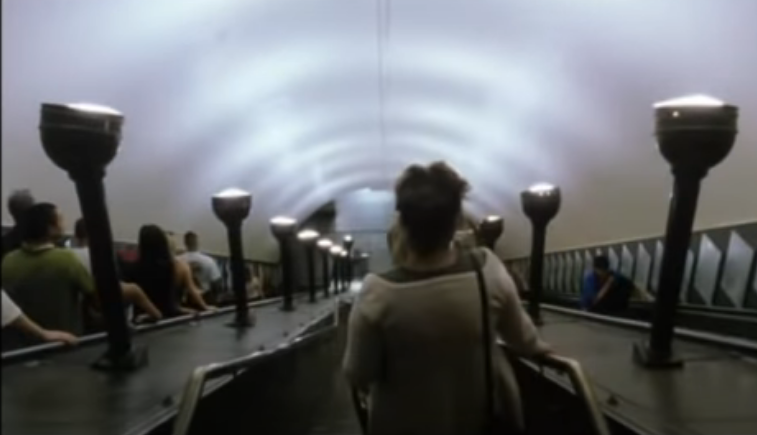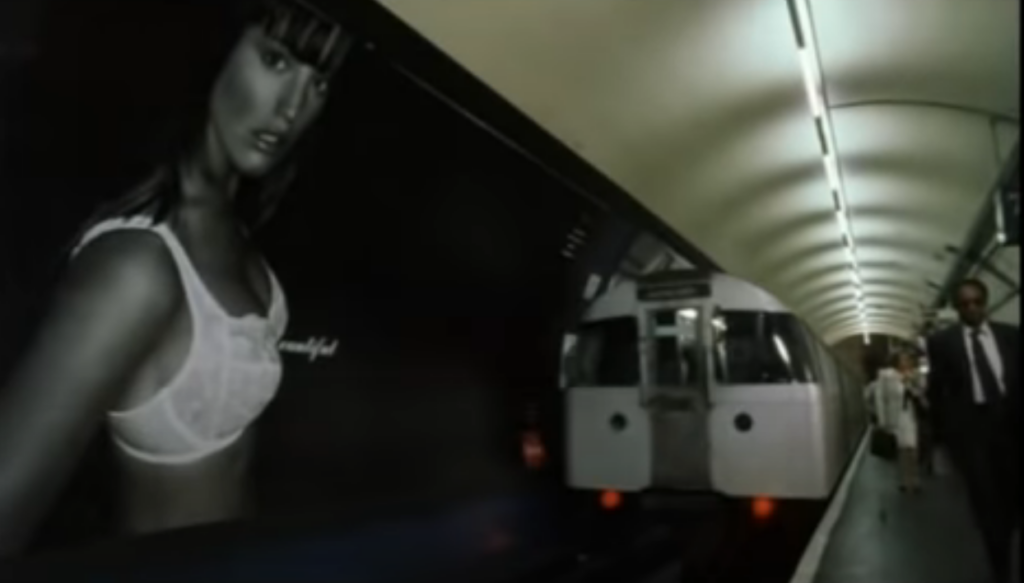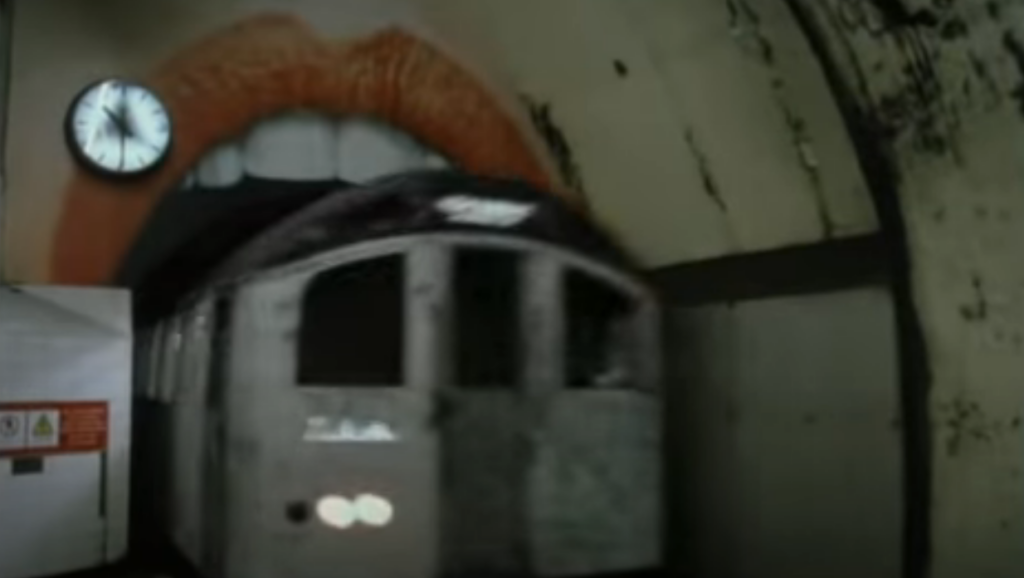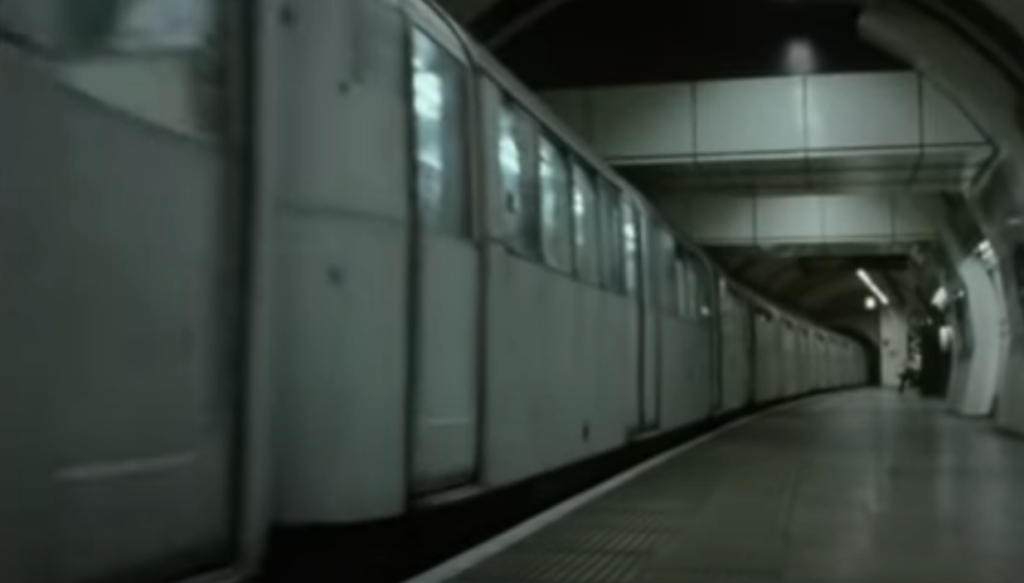 GRASSHOPPER (featured on a ticket)
Director: Menhaj Huda
Writer: Harsha Patel
Originator: Gary Dellaway
Starring: Stephen Da Costa and Alicya Eyo
Synopsis: In a bizarre case of mistaken identity, two ticket inspectors close in on a suspected fare dodger
The third film features opening scenes at Southgate station, with its distinctive circular ticket hall, though the 'deeper-level' ticket hall at Oxford Circus is also used in some scenes. There is a sequence filmed onboard the 1972 tube stock unit that is kept on the Aldwych branch (as attested to by vehicle No.3229 appearing in several scenes) and a shot of this train stabled in a tunnel appears later on. A Northern Line train of 1959-built tube stock is then seen arriving at 'Marylebone' station, which is in reality Mornington Crescent, whilst 'Piccadilly Circus' station was the closed Aldwych branch platform at Holborn.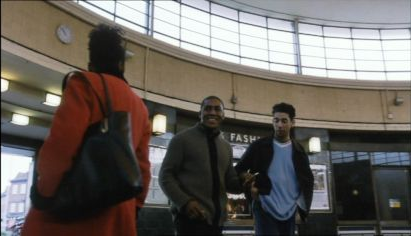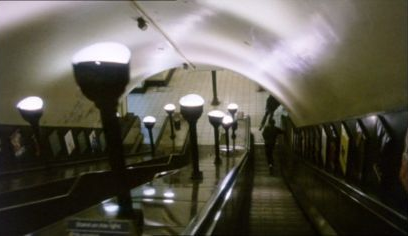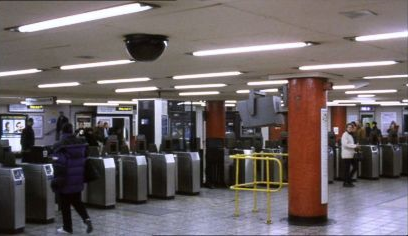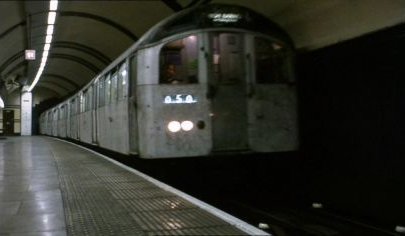 MY FATHER THE LIAR (seen as graffiti on a wall)
Director: Bob Hoskins
Writer: Paul Fraser
Originator: Christine Barry
Starring: Ray Winstone and Edna Doré
Synopsis: A father lies to his young son about the real reason behind an incident that the pair witnessed
The fourth film featured a suicide scene at Shoreditch station, the shabby northern terminus of the East London Line which closed in 2006. There is a brief shot of the wheels and underframe of an A stock train arriving as well as a final scene filmed onboard one.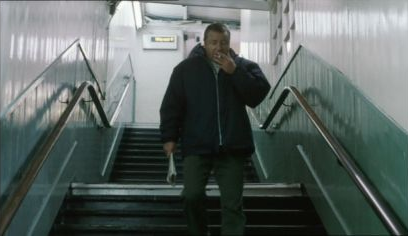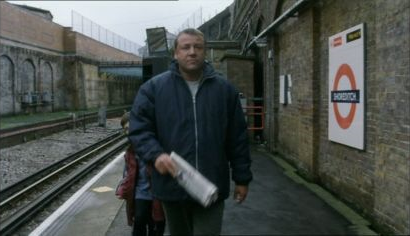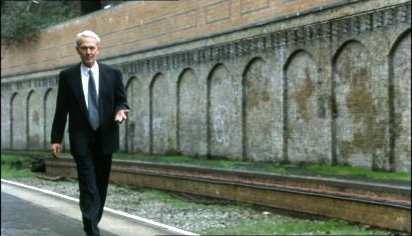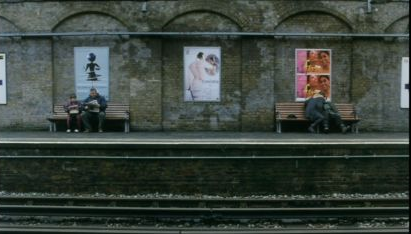 BONE (featured on the case of a double base)
Director: Ewan McGregor
Writer: Mark Greig
Originator: Sam Taggart
Starring: Nicholas Tennant and Kay Curram
Synopsis: A musician invents a fantasy world surrounding the owner of a lost travel card displayed in the window of a ticket office
The fifth film features an opening scene in the ticket hall of Temple Underground station, though its entrance with 'prop' Underground sign is a set. The scenes at 'Marylebone', 'Great Portland Street' and 'Oxford Circus' stations all used the Aldwych branch platform at Holborn, with 1973-built tube stock. Great Portland Street was an odd error as it is a sub-surface station on the District/Circle Line and not on the deep level tube network as depicted. There are shots of both the passageway and the Travolator leading from the booking hall down to the Waterloo & City Line platforms at Bank, and a cross passage and stairwell of Holborn are also seen. Finally, there is a shot of Northern Line 1959-built tube stock in extreme close up, and another shot of the 1972 Aldwych branch train in its tunnel.