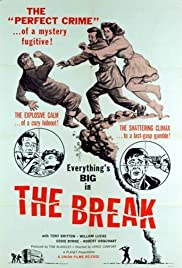 GB
1962
1hr 17min
Dir: Lance Comfort
Starring: William Lucas and Sonia Dresdel
A violent criminal overpowers his police guard and jumps from a speeding train….
This crime drama may have a story line that has been covered by several films before, whereby a criminal is holed up in a grubby and isolated location, but it is so much more than that. It has some exciting set-pieces, the female characters, unusually, have more importance to the story than usual, and Lucas is exceptional in the lead role as a truly sinister and utterly ruthless character. The very opening shot of this overlooked B-movie shows two Southern Region steam-hauled express trains passing each other at dusk followed by a shot in extreme closeup of passing EMU stock (in daytime!).