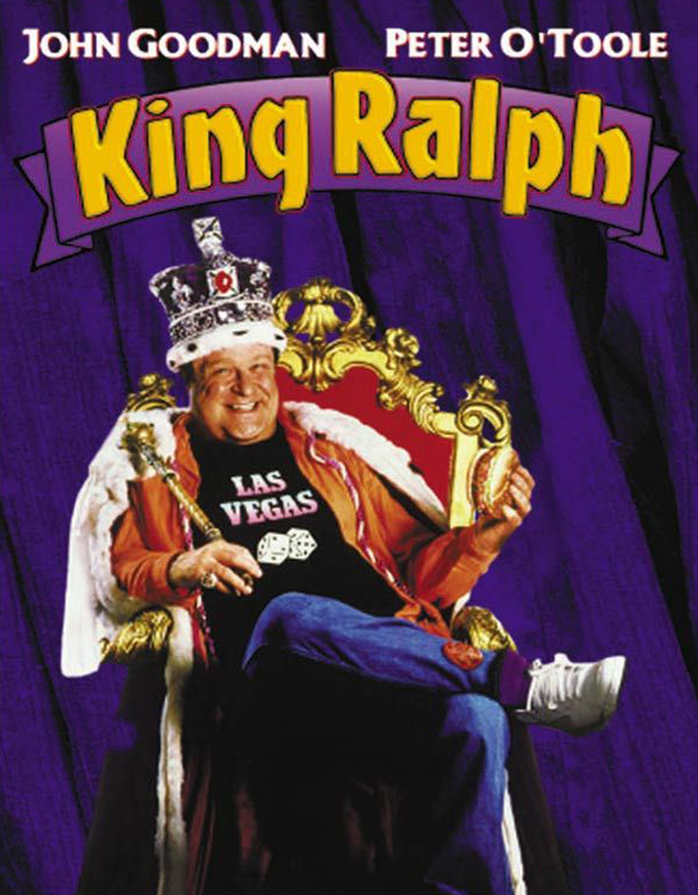 US
1991
1hr 37mins
Dir: David S. Ward
Starring: John Goodman and Camille Coduri
After the entire British Royal Family is electrocuted in a freak accident, an American casino pianist becomes heir to the throne.
This typical US comedy was not a big success, but it does feature a good shot of a 'Royal Train' arriving at London St Pancras station behind a very clean InterCity Class 47/8, No.47844 with mock 'Royal Crests' beneath the cabside windows. The nose carried a large shield-like headboard draped with the flags of Finland and the UK. The train was formed of InterCity Mk1's and Royal Mail TPO's are in the adjacent centre siding. As a little footnote, the 47 was named in a ceremony at Derby station on the 9th January 1991 and the film was released on 15th February 1991 so the filming at St. Pancras would have been sometime in late 1990.