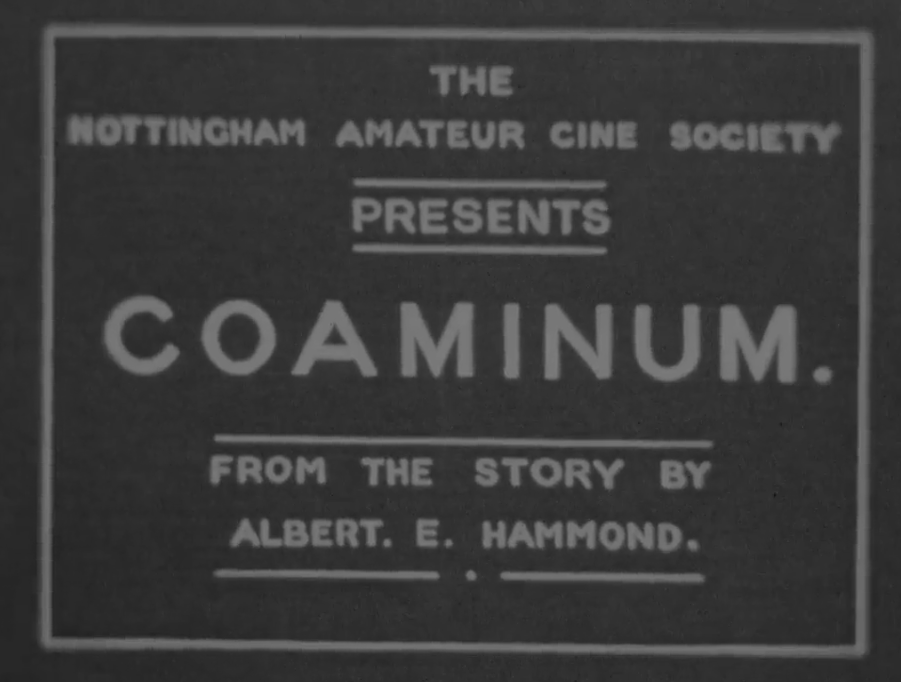 GB
1935
16mins
Dir: Albert E Hammond
Starring: Albert Hammond and Marjorie Perkins
Two designers discover a new formula for reducing coal consumption, but will they be able to prove their findings before their secret is stolen?
A de Havilland Gipsy Moth biplane, a car chase and a steam express train all feature in this pre-war 16mm silent thriller that stretches the ambition of the amateur filmmaker. Produced by the Nottingham Amateur Cine Society the significance of this movie lies in its quite complex use of all modes of transport, even if the 'production' is poor. Although the era of the silent had passed, the amateur film society probably found the use of sound too cost prohibitive. Technically, a sound clip is more complex to shoot and cut, but the use of 16mm film is more professional. There are some truly fantastic shots of the old Great Central Railway in and around Nottingham, with Nottingham Victoria station featuring prominently. In the background to the opening shot of the station frontage, a Nottingham Corporation tram can just be glimpsed passing (this is a rare glimpse as well because the city lost its original tram network in 1936). Though several locos are not identifiable, there are good shots of ex-GCR Robinson C4 Class 4-4-2s in the confines of the station. Loco No.5261 arrives with a train and No.5266 is seen in close up whilst in the platform. Other locos which feature include footage of a train crossing a viaduct in the capable hands of LNER B2 Class 4-6-0 No.5425 City of Manchester, one of only six built and a real rarity on film as the last had been withdrawn by the end of 1947. There is then a shot of LNER Ivatt C1 Class 4-4-2 No.4422 passing across an embankment and then at the end, several more trains passing, one of which is an interesting local passenger with four-wheel ventilated vans on the rear. Although the exact location of these shots is not known, railway footage is believed to have been taken in and around Bulwell Common. The story used the fictional Lancester & North East Coast Railway's 'Border Express' for the trial of the special fuel, a mix of Coal and Aluminium, hence the title. The opening shots show the designers working on a beautiful scale-model of an LMS 'Patriot' 4-6-0. The film is said to have been shot in 1934 but in one scene a train pulls out of Nottingham Victoria behind LMS Class 5MT 'Black Five' 4-6-0 No.5158. This is significant in the fact that it can tie down a date. The loco would have been brand new at the time of filming, being outshopped from Armstrong Whitworth in July of 1935. It is unnamed in the film but was named Glasgow Yeomanry on 22nd May 1936 thus narrowing down the filming to an 11 month period from 1935-36, but not 1934.